Posts: 878
Joined: Thu Sep 18, 2003 12:40 pm
Poor Eddie Van Halen... Jesus! He's literally unrecognizable. Must be Meth.
Wow.
Posts: 7097
Joined: Tue Jun 03, 2003 5:05 pm
Location: Somewhere in the distance
Contact:
Yikes - you're not kidding. Larger photo here. Looks like death warmed over.
Mother, Moose-Hunter, Maverick
Posts: 1864
Joined: Tue Jun 03, 2003 5:07 pm
Location: st louis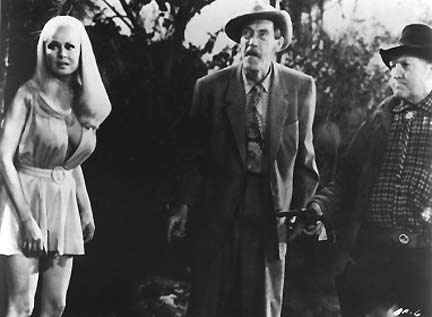 oh well, it was a smashing photo of john carradine impersonating eddie van halen. it was here yesterday.
Last edited by
oily slick
on Mon Mar 12, 2007 8:42 am, edited 1 time in total.
I'm not concerned about the very poor.
Posts: 2031
Joined: Sat Jun 28, 2003 12:22 pm
Location: Orange County, Californication
Seen any recent photo's of Robert Plant? Sex and Drugs and Rock and Roll. Sort of a hybrid of Weird Al, Gene Wilder, with a dash of Howard Stern thrown in for demented measure.
"The smarter mysteries are hidden in the light" - Jean Giono (1895-1970)
Posts: 6908
Joined: Thu Jun 05, 2003 3:59 pm
Location: out looking for my tribe
Contact:
He's had tongue and mouth cancer. I would guess that's got something to do with the unusual shape of his jaw/mouth, kinda like what happened to John Prine.
Like me, the "g" is silent.
Site Admin
Posts: 3007
Joined: Mon Jun 02, 2003 5:19 pm
Location: Huntsville, Alabama
Contact:
http://www.van-halen.com/
FROM EDDIE
March 8, 2007
I would like Van Halen fans to know how much I truly appreciate each and every one of you. Without you there is no Van Halen.
I have always and will always feel a responsibility to give you my best. At the moment I do not feel that I can give you my best. That's why I have decided to enter a rehabilitation facility to work on myself, so that in the future I can deliver the 110% that I feel I owe you and want to give you.
Some of the issues surrounding the 2007 Van Halen tour are within my ability to change and some are not. As far as my rehab is concerned, it is within my ability to change and change for the better. I want you to know that is exactly what I'm doing, so that I may continue to give you the very best I am capable of.
I look forward to seeing you in the future better than ever and I thank you with all my heart.
Love,
Ed
Posts: 4533
Joined: Tue Jun 03, 2003 4:02 pm
Location: a few thousand miles south east of Zanzibar
Saw this recently
http://www.melodicrock.com/news2007.html
EVH STEPS OUT:
Eddie Van Halen made his first public appearance after completing his time in rehab this weekend at the Subway Fresh Fit 500 Nascar Nextel Cup Series race in Phoenix. And from all reports, Eddie looked and sounded great and was in good spirits. A few pictures have surfaced - two are below - ad you can also watch the Fox Sports/EVH promo at:
http://www.youtube.com/watch?v=kCfAEAlWo-8
.
General discussion of the appearance can be viewed in depth at:
http://www.vhlinks.com/vbforums/showthread.php?t=37488
.
Posts: 1864
Joined: Tue Jun 03, 2003 5:07 pm
Location: st louis
well now, that's better.
I'm not concerned about the very poor.
Posts: 139
Joined: Tue Mar 29, 2005 5:05 pm
Location: Cheshire, UK
Contact:
looks like he's turned in to Matthew Kelly!